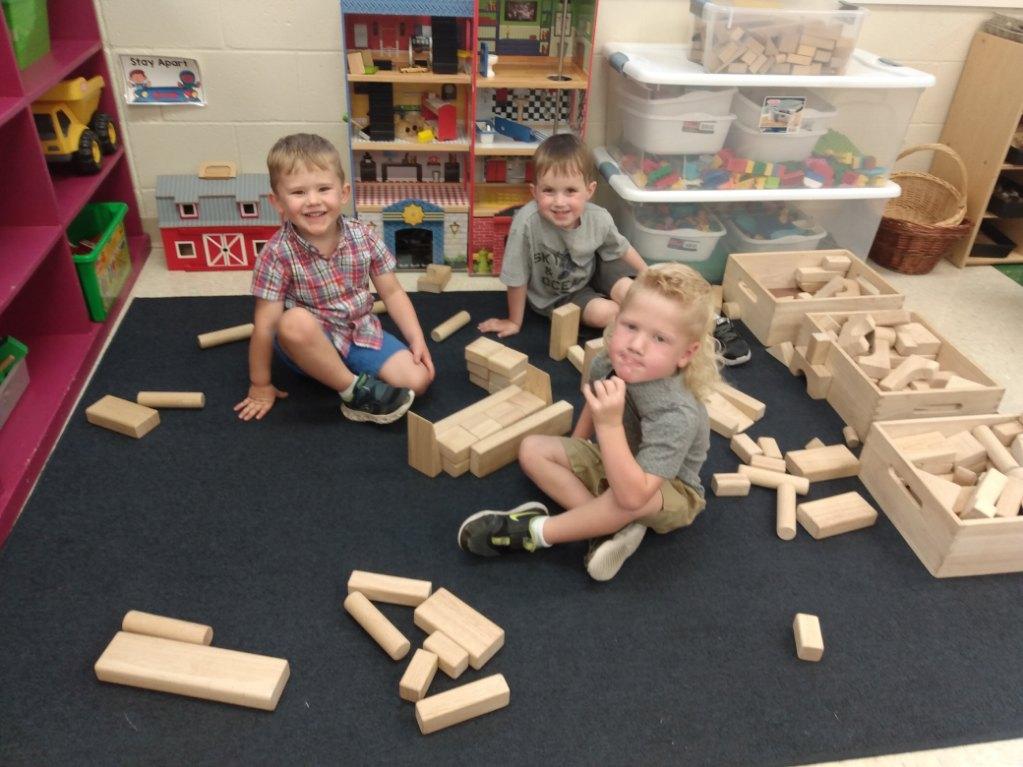 St. Mary's School's early childhood classrooms are a wonder-filled place. In a safe, nurturing environment we cultivate a love of exploration and learning. Our early childhood program builds on the belief that children are natural learners and that their work is play.
Theme-based curriculum centers are used for developing creativity and early literacy.
We celebrate each child's unique gifts and diversity, recognizing their developmental achievements.
Our three and four year olds are busy learning about themselves and the world around them. It is the miracle of wow and wonder as our children grow in independence, discover individual creativity, learn social skills and unfold intellectually.
Our early childhood classes benefit from music, religion and physical activity, as well as from developing "buddy" relationships with our older St. Mary's School students.